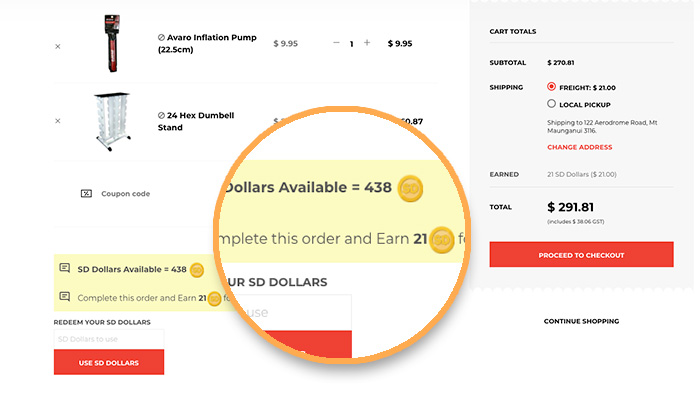 STEP 1
Every order purchased online earns SD Dollars.  For very $12NZD you earn $1

.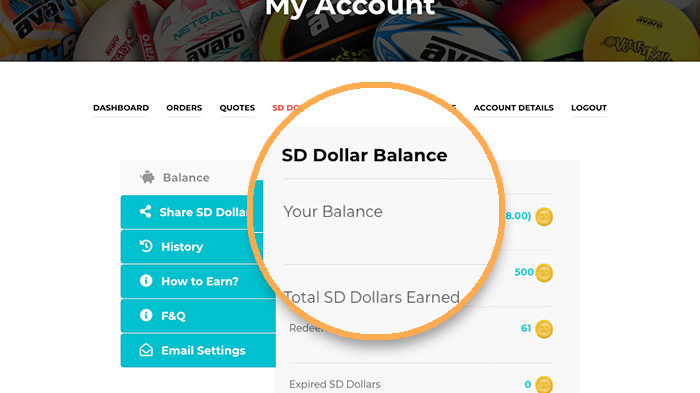 STEP 2
Once your order has been dispatched your earned SD Dollars will be credited to your account.
Just click on the "SD Dollars" tab under your "My Account" page.   Here you can find your SD Dollar history, SD Dollar Balance and more.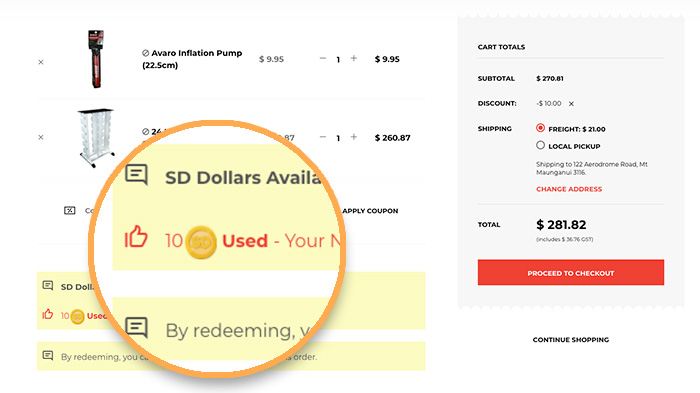 STEP 3
Redeem your SD Dollars from your cart page.  You can use all your earned dollars, continue to save or part pay using however many you choose.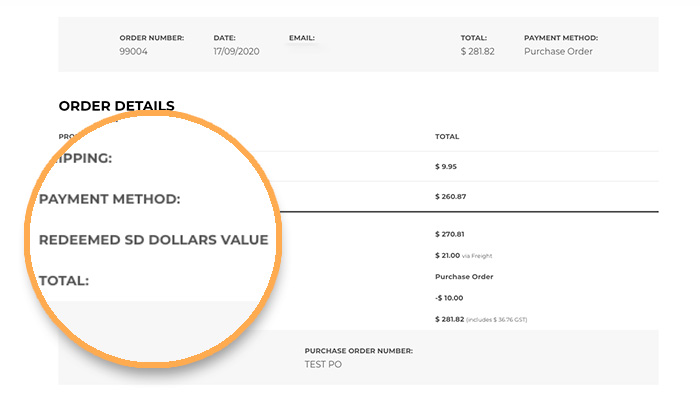 STEP 4
Congratulations you have now saved on your order.
Head to your "My Account" > "SD Dollars" > "History" to see all your SD Dollar earning history.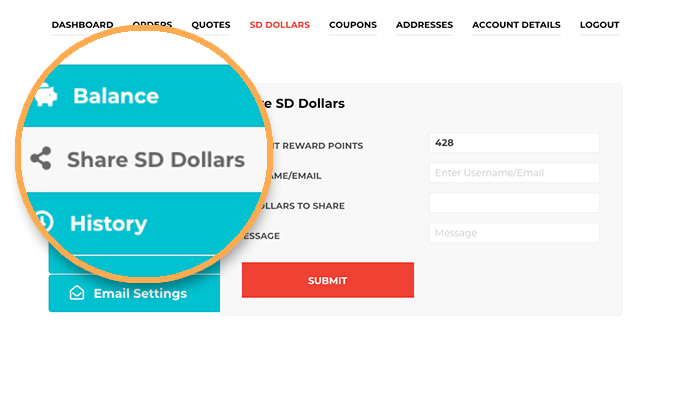 GIFTING SD DOLLARS
If you have a colleague or organisation registered on our website, you can share or donate your SD Dollars.
If that person is not registered they will NOT be able to receive any SD Dollars.  That person would first need to register here.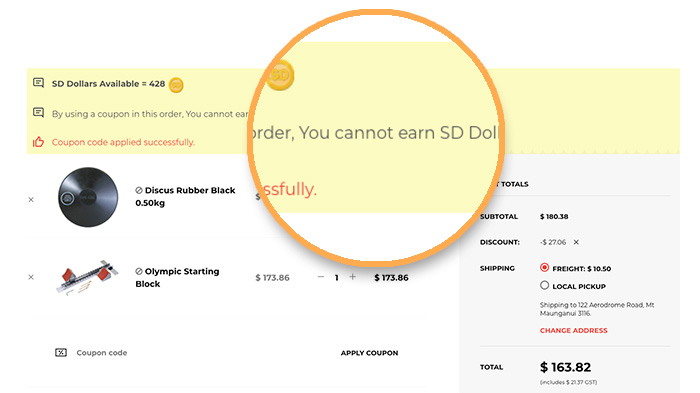 COUPON RESTRICTIONS
Unfortunately our rewards programme prohibits "Coupon Codes" & "SD Dollars" from being used in unison. You will need to use the right discount offering best suited for you.
FAQ
How do I earn?
| | |
| --- | --- |
| Every $12NZD spent | 1 |
| Sign Up Credit | 5 |
NOTE: SD Dollars are only earned on order value & does not include freight charges.
Can I Use over the phone?
No. SD Dollars can only be redeemed online through our website.
How do I redeem Online?
You can redeem your SD Coins on the "Cart" page only.
When do my SD Dollars Expire?
Your'e earned SD Dollars are valid for 12months from the issue date.
If not used they will expire and cannot be re-instated.
How can I earn SD Dollars & when will they be credited to my online account?
SD Dollars are earned by placing orders online through the website. Your SD Dollars will be credited to your online account once your order has been completed.
Note: You cannot redeem SD Dollars and earn SD Dollars on the same order.
Can I Donate/ Gift my SD Dollars?
Yes you can, simply navigate to My Account > SD Dollars > Share SD Dollars
* Note the person receiving SD Dollars needs to be registered on our site prior to sharing.
Terms & Conditions
Any un-used SD Dollars will expire and no longer be available to spend after 12 months.
Any phone or email orders will not accrue SD Dollars – these can only be earned through WEB orders
A minimum order of $100 is required before you can redeem your SD Dollars
SD Dollars cannot be earned whilst redeeming on an order
SD Dollars cannot be used in conjunction with voucher/ coupon codes.
SD Dollars are non-refundable when an order is cancelled or returned for credit/ refund
Sports Distributors reserve the right to update / change these T&Cs at any time